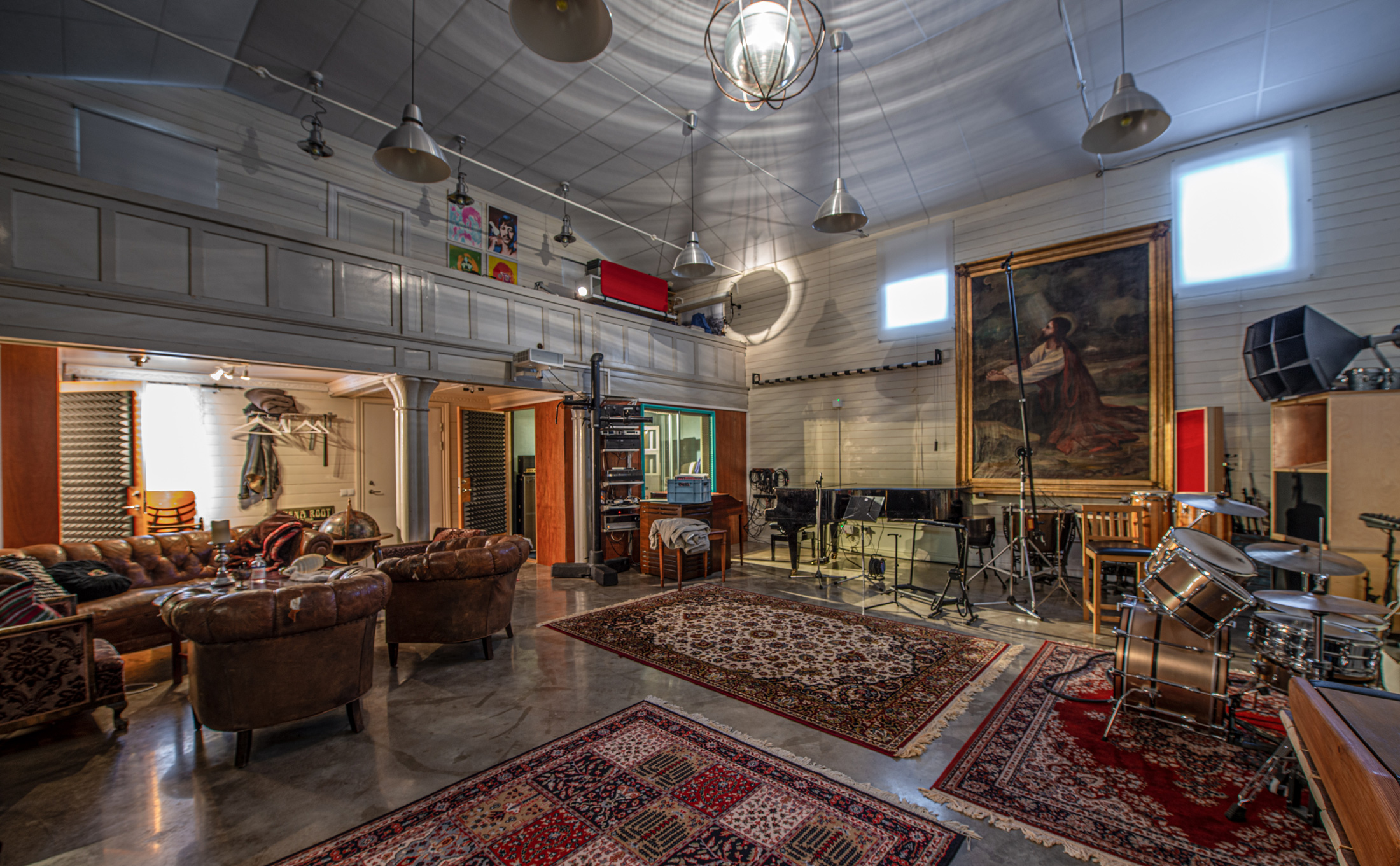 Residential recording studio
Omnivox is a cozy and spacious music studio in the swedish countryside. A guest apartment with two bedrooms, a kitchen and bathroom and a patio and garden awaits you here. Free wi-fi. TV and stereo. Great hi-fi stereo and last but not least you have your own big screen cinema.

The heart of the place is the large record­ing room of 90 sqm with 5.5 meters ceil­ing height. Feel free to use any of the vin­tage gear we've got. The stu­i­do boasts no less than three dif­fer­ent acoustic pianos, includ­ing a new­ly ren­o­vat­ed Malmö grand piano from 1959. There are also many odd instru­ments, such as tim­pani, ana­log synths, drum machines and cool effects like dif­fer­ent tape echoes. (Send a mail for a gear-list).
You can record ana­log or dig­i­tal, or use both simul­ta­ne­ous­ly. The house sys­tem con­sists of an AMEK TAC Mag­num mix­er which is hooked up to a 2″ tape machine and a MacPro with Log­ic Pro X via the 8+16 chan­nel UAD Apol­lo inter­face. It's also quite easy to hook up your own com­put­er, Pro Tools-rig or what­ev­er to the sys­tem at place. Every­thing is designed for high flex­i­bil­i­ty. Of course we will help you set evey­thing up.
Bring your own favorite tech­ni­cian or book a tech­ni­cian through us and have a great and cre­ative time here!