You are most welcome to stay here at no extra expense during your recording days. The accommodation is simple but quiet, clean and comfortable.
On the ground floor you will find the kitchen with fridge / freezer, stove with oven, micro and dishwasher. There is also a bathroom with a bathtub. Upstairs there are two bedrooms. In each one there is a bunk bed + a single bed. The accommodation is self-catering and there is a small grocery store a walk away.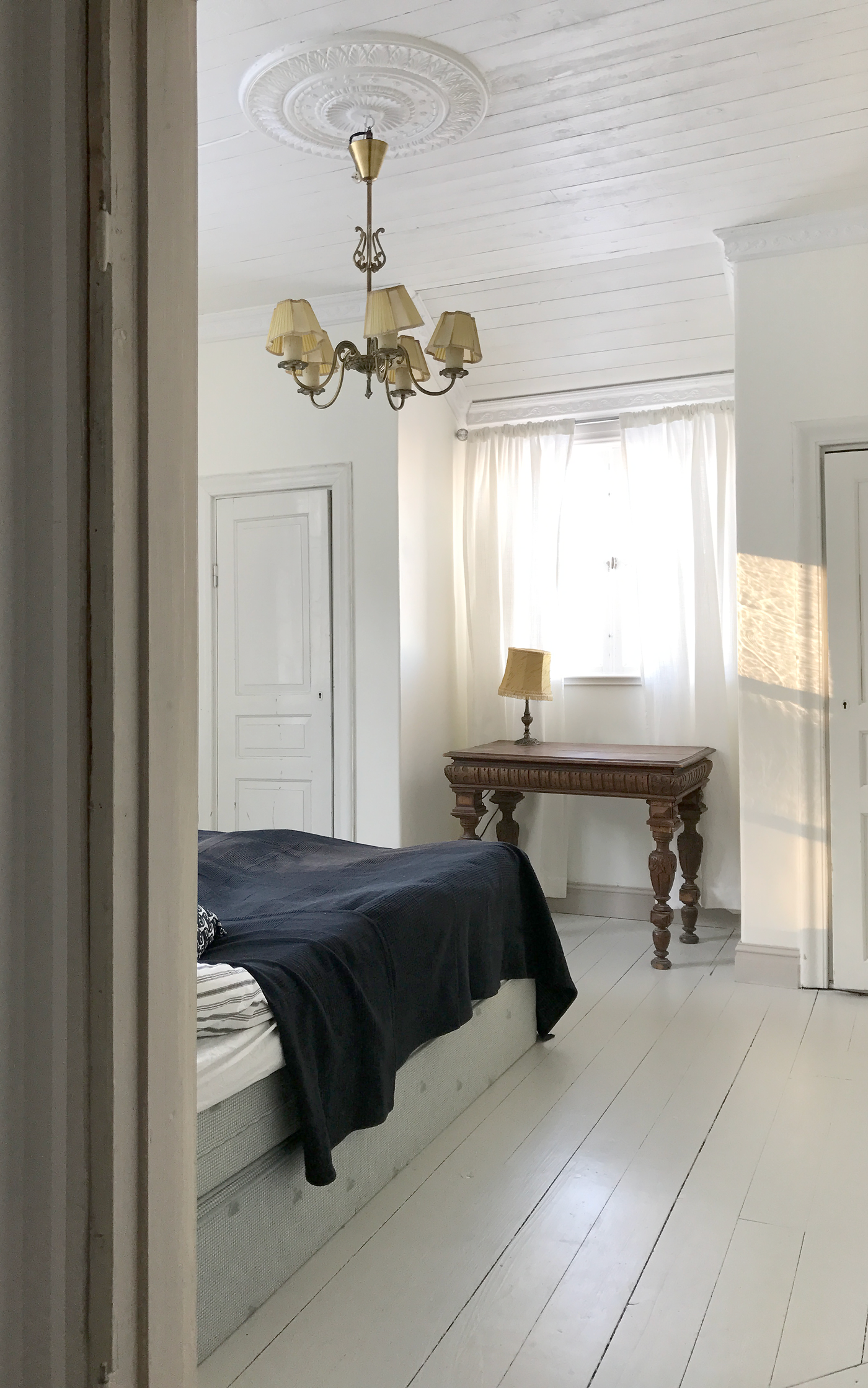 While you are here
It can be re-energizing to take a break and do something completely else for a while. By coincidence
Dalarna is one of the most popular places to visit in Sweden.
Local tips:
The deep forests are only a short walk away. It is very relax­ing to take a walk amongst the big trees. There are also plen­ty of small wind­ing dirt roads to walk or jog on. If you are here in the win­ter the Romme Alpin Ski resort is only 1 km from the studio.
There are sev­er­al swim­ming lakes with­in 15 min by car.
Frost­brunns­dalen, 10 min by car, is a beau­ti­ful place well worth a vis­it. Tor­sang, by the riv­er Dalal­ven 20 mins away is also nice. It has a nice cafe + an old church dat­ing back to the 15th century.
If you are on the look out for antiques and cool vin­tage items there are many flea mar­kets and sec­ond hand shops around. You will need a car to get around though.
The clos­est town is Bor­lange which you can get to by car or bus in 15 min­utes. In town you will find shops and restau­rants. And a cou­ple of clubs with live venues such as House of Blues and Liljan.