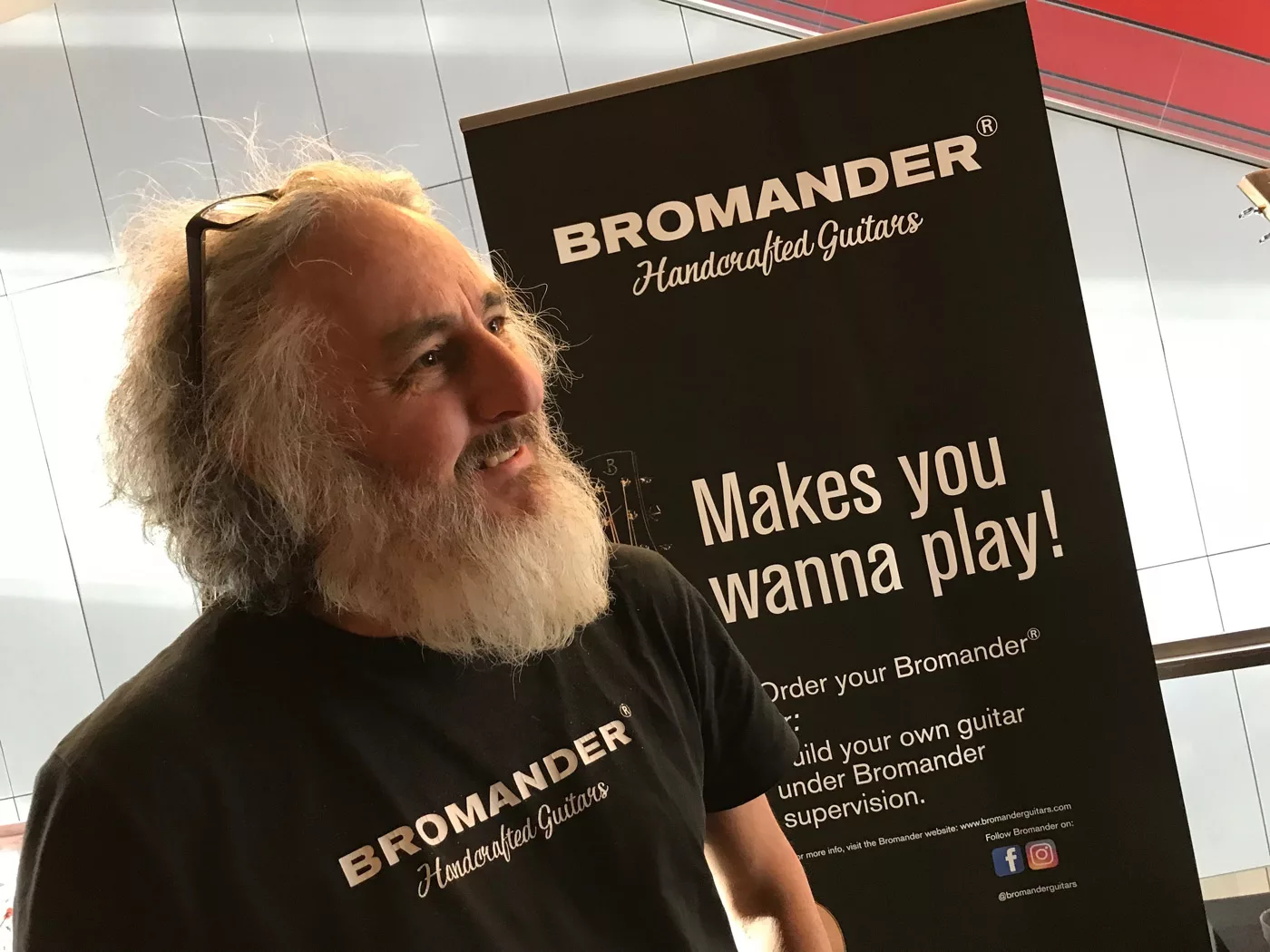 I got to know Jonas Bro­man­der a few years ago on the basis that he works with busi­ness intel­li­gence in his own com­pa­ny. He has writ­ten books on the sub­ject. He is also an asso­ciate pro­fes­sor of reli­gious soci­ol­o­gy. We worked togeth­er on a project and got to talk about much more than what had to do with mar­ket­ing for our com­mon cus­tomer. Among oth­er things, it turned out that he builds guitars.
100% hand built
I play gui­tar myself and got the chance to test a cou­ple of his builds. Real­ly a com­plete­ly dif­fer­ent dimen­sion than I was used to! Great build qual­i­ty through­out. Low string height, per­fect into­na­tion. And a dynam­ic that lets every­thing blos­som between chord play and min­i­mum string touch. Gui­tar build­ing was not even then pure hob­by lev­el but need­ed to take a step step for­ward. I was cho­sen for pro­fil­ing and togeth­er with Jonas cre­at­ed a logo­type, web­site, print­ed mat­ter, roll-ups etc. I also did a lot of pho­tog­ra­phy and film.
Full speed ahead
Now it is tak­ing off for Bro­man­der Gui­tars! More and more peo­ple are dis­cov­er­ing the dif­fer­ence. If you are a gui­tar play­er your­self, please check out if he is at any trade fair near you in the future. Or con­tact Jonas for a test play.
Build your own
You can also build your own gui­tar with Jonas help! Then you have full access to all Jonas's exper­tise and are intro­duced step by step in the con­struc­tion process. Great way to learn and to get an instru­ment spe­cial­ly made for your hands and play­ing style.
Here's a link to a film we made: http://www.bromanderguitars.com/filosofi.html
Bro­man­der Gui­tars on Face­book: https://www.facebook.com/bromanderguitars/