Tibble Transsibiriska's new album Swedisko with 11 new and extremely swinging songs will be released on November 15. The album was recorded at Omnivox together with producer Martin Karlegård. The songs were tracked on 2″ tapes with additions and mixing done at Martin's studio, SubMob Studio, in Stockholm.
How did the music come into your life, Johan Tes­tad, front per­son, singer and gui­tarist in Tib­ble Transsibiriska?
– My life has been music for as long as I can remem­ber, Johan says. The first band I had was in kinder­garten. I built a stage, my dad made me an elec­tric guitar.
– My ear­ly influ­ences was blues rock, Bea­t­les and Stones and all those oth­er great artists. But also lots of Swedish and Russ­ian folk music as well as clas­si­cal music. In the 70s it was pop­u­lar with Bal­alai­ka music and my moth­er, Gun­nel, start­ed up a Bal­alai­ka music orchestra.
Romani music in Swedish
A fel­low trav­el­er in music, friend, neigh­bor and band col­league Jonas Rune­felt, who also plays Dom­ra in Tib­ble Transsibiriska.
– The Russ­ian music, which both Jonas and I have grown up with, is close to the Romani song trea­sure. We sim­ply became curi­ous about the Romani music which deeply touched us both. So we start­ed explor­ing it. The movie "Time of the Gyp­sies" affect­ed me a lot. The title track is absolute­ly mag­i­cal. I think it's one of the songs that has affect­ed me the most.
– But while Tib­ble is inspired by Roman music, we are not look­ing to "imi­tate" it. You have to search in your own iden­ti­ty if it is to be "for real". Some­thing that is also reflect­ed in the title of the new album, Swedisko, which is the Roman word for "Swedish".
– The title is a game of lan­guage, iden­ti­ty and iden­ti­fi­ca­tion. When is some­thing Swedish and when is it not? And how does some­thing become Swedish? In music, I think it's pret­ty sim­ple. Music is a lan­guage you under­stand wher­ev­er you come from!
How is the new record dif­fer­ent from the pre­vi­ous ones?
– We hope that we have devel­oped with­in the Balkan-Gyp­sy world. Feels like we've grown also in terms of text. And it is also a great inspi­ra­tion to us hav­ing three new mem­bers adding a new touch to the sound.
– Anton, our new tubaist … I've nev­er heard any­one play­ing tuba like he does. A super gift­ed musi­cian. Hiroko, who plays the sax­o­phone, comes from the world of jazz, but has also per­formed ska music in Japan.
– She real­ly has an attack and expres­sion in her way of play­ing! And a strong pres­ence in the room, which I think is evi­dent in the record­ings as well. Sier­he­jo, who now plays accor­dion with us, is Romani with his roots in Poland and Rus­sia. For us it is absolute­ly fan­tas­tic to have his sound mix with ours. With all our cul­tur­al back­grounds we become a melt­ing pot.
– We real­ly enrich each other!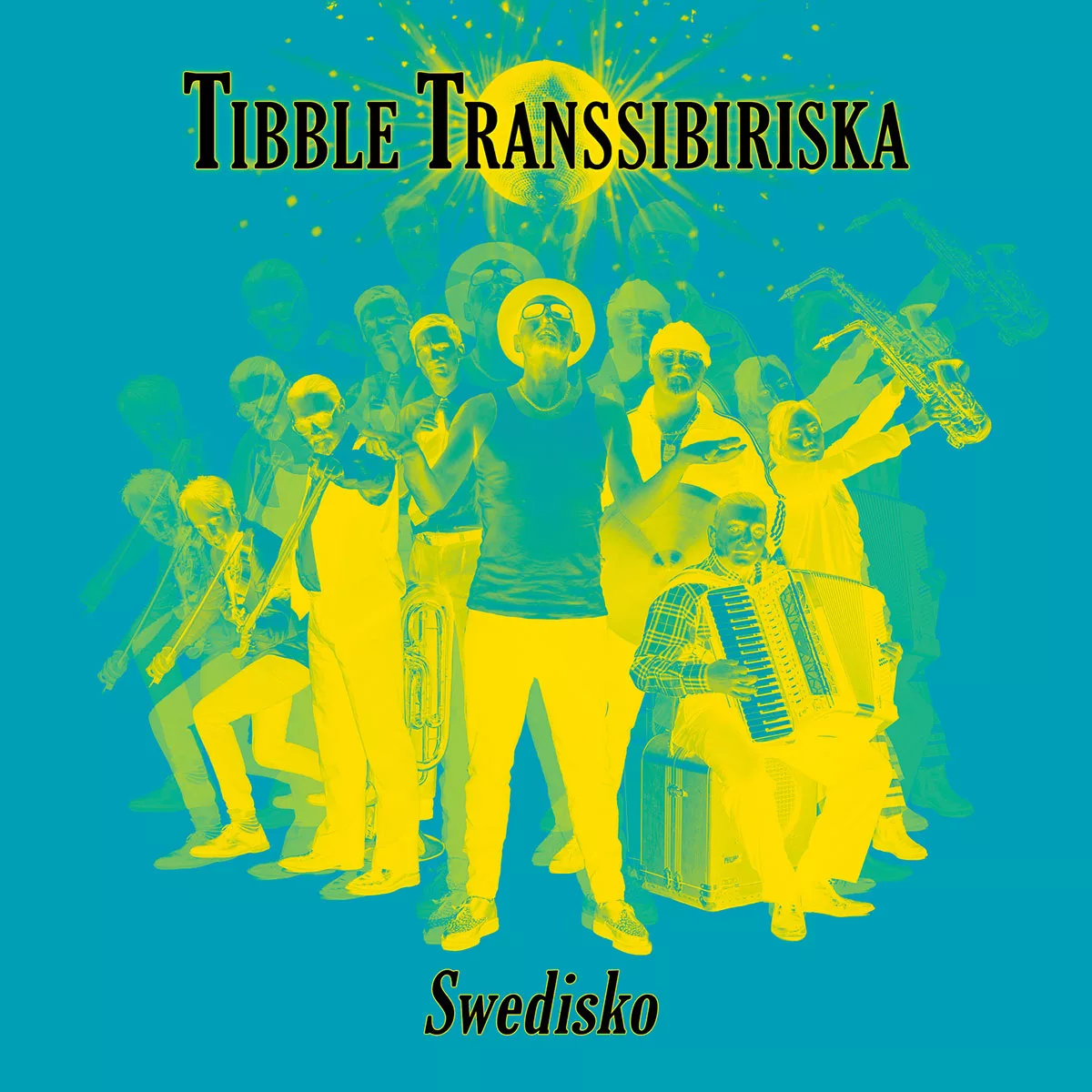 You know you work with film music, too. In 2019 you won the pres­tigous swedish award Guld­bagge for best sound­track. What are you work­ing on right now?
– Right now I'm work­ing with the music for a Swedish TV series for HBO called Björn­stad, based on the book of the same name. The work is most­ly done from my Sun­ny Hill Studio.
– I also play some with oth­er artists, such as Swedish blues man Pelle Lind­ström.
"It's a great atmosphere in the Omnivox studio. I could hang in there every day!"
To get away and record in a studio
– You can real­ly catch the ener­gy to tape in a fan­tas­tic way if you record live in the stu­dio! It's a big dif­fer­ence. To share the vibe, the soul if you like. That moment when some­thing real­ly push­es through. When the ener­gy behind shoots through and touch­es the lis­ten­er. Like, if you take for exam­ple Dylan's High­way 61 revis­it­ed as an exam­ple: the piano is extreme­ly out-of-tune but the ener­gy behind the music is extreme­ly catchy and powerful!
– At the same time I am friends with the com­put­er and I like to work dig­i­tal­ly a lot as well.
About record­ing in the Omnivox studio:
– Every­one was super hap­py with the stu­dio! Fan­tas­tic envi­ron­ment, with vin­tage synths and clas­sic record­ing equip­ment. – It's a great atmos­phere there. I could hang out there every day!
What hap­pens next?
– First and fore­most, there will be a release par­ty for Swedisko at Gård­scafeet in Lek­sand on Novem­ber 15 and the day after the is a release par­ty at Södra Bar in Stockholm.
– The week­end after, we go to Fin­land and play. In 2020 we plan to tour a lot in Europe!
Chance to win a signed copy of Swedisko on vinyl!
We are giv­ing away a signed copy of Tib­ble Transsi­biriska's new album Swedisko on vinyl! All you have to do is to sub­scribe to Omnivox newslet­ter via the form below and share the the Face­book-post. The lucky win­ner will be announced at Omnivox Facebook-page.
Please write "Swedisko" in the mes­sage field.
Subscribe!
Please put me on the list for the Omnivox newsletter!